PAS-Professional Aviation Solutions GmbH was founded in 2013 by Frankfurt-based Skylink Holding Germany. Skylink Holding Germany was created in 1990 by the Canadian Skylink Group of Companies to expand and manifest their activities in the European market. Today, PASflights offers its customers professional and customized flight solutions to meet all their needs.
PASflights offers charter flights of all sizes: Helicopters, Private Jets. Wide-body aircraft or VIP Aircraft. All according to your needs.
Empathy, transparency and trust are values that we live in our company itself, as well as in our dealings with customers and business partners. That's why you'll find numerous customers in our portfolio who have enjoyed working with us again and again from the very beginning until today.
That's why you won't end up in a call center when you call our 24-hour hotline, but with a team member who is distinguished by many years of experience and the highest level of competence. So that you always feel in good hands!
We are particularly proud...
of knowing our customers as long-term business partners. With them, our high level of professionalism and discretion has allowed us to build a working relationship characterized by trust and reliability. Certified quality according to ISO9001 is as much a distinction as a matter of course for us.
Our partners stand for the same high standards of quality and service as we do. And because we value working with the best of the best so much, we don't want to deprive you of the great and inspiring achievements of our partners.
Because it matters to us - PASflights offers carbon-neutral flying
Flying carbon neutral is a tangible and direct contribution to climate protection. For years, we at PASflights have been offering this option to our customers, which fills us with a great deal of pride. Our partner for CO2 offsetting is the Munich-based company ClimatePartner. Numerous well-known companies already rely on the expertise of this professional provider in their cooperation.
All accruing CO2 emissions are calculated and converted into recognized climate protection strategies. Offsetting takes place through investment in a wide variety of climate protection projects. Think global, act local – this credo is the basis for every action at PASflights. "Globalization, which is advancing ever faster, is just as much an opportunity as it is a responsibility for all of us," says Birte Kipke, CEO at PASflights.
Sustainable flying is very important to us, so you can use our service with a good feeling.
Do you have any questions for us? Then simply contact us and let our experts advise you!
DO YOU HAVE ANY QUESTIONS? WE ARE HERE FOR YOU - BY MAIL,
CONTACT FORM OR BY PHONE!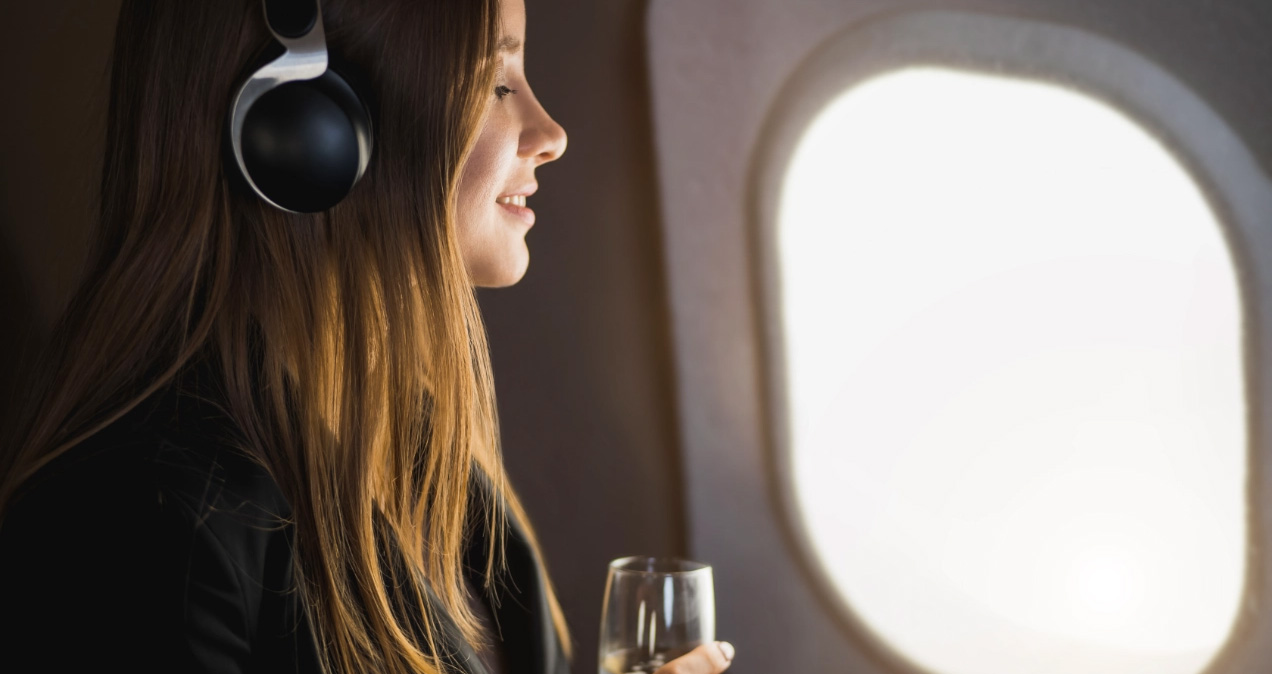 Forest protection in Pará, Brazil
Açaí, more than just a superfood for the Amazonians
It is a special and unique ecosystem, the "Várzea" in Pará on the Brazilian Amazon estuary. The island of Marajó is crossed by waterways, for centuries the landscape has been shaped by small farmers. As a transport artery, the Amazon favours agriculture and livestock breeding – which in turn results in more and more deforested areas.
On more than 97,000 hectares, the project protects the forest and prohibits commercial deforestation. It creates alternative sources of income for residential families, for example by trading the açaí fruit. This berry is not only popular in Brazil, but is also increasingly demanded as superfood in industrialized countries. Because the project promotes development in one of the poorest regions in northeastern Brazil, it is certified with the Verified Carbon Standard and the Social Carbon Standard.
How does forest protection help fight global warming?
Forests are not only among the planet's most important carbon reservoirs. They also are home to an enormous diversity of species and are the livelihood for all people. However, global forest areas have declined sharply in recent decades due to increasing settlement, agricultural use, illegal logging and mining.
Forest protection projects ensure that forests are preserved in the long term and that the protection of forests is given a higher value than their deforestation. Together with the local population, project participants protect the area from negative influences. To allow for this the projects create alternative sources of income and educational opportunities. Depending on the project region, forests store varying amounts of carbon per hectare. Particularly high amounts of carbon are stored in the vegetation and soil of tropical swamp forests, primary rainforests or mangroves.
Solar energy in omaheke, Namibia
Clean solar energy for Namibia
More than sixty percent of Namibia's energy is imported from the South African energy pool, which is mainly supplied by fossil-fuel power plants. To reduce this dependence, the carbon offset project in Omaheke near the town of Gobabis in Namibia uses the sun as a climate-friendly energy source: The solar plants constructed in 2017 include 18,560 PV solar modules and have a total capacity of 12.064 MW. As a result, approximately 26.1 GWh of clean electricity is fed into the Namibian power grid annually. This sustainable power generation saves an average of about 26,200 tonnes of CO2 emissions per year.
In addition to reducing emissions and improving Namibia's energy self-sufficiency, the project is also having a positive impact on the local labor market. Since construction began, 30 jobs have been created, at least eight of which will be dedicated to the long-term operation and maintenance of the plant.
How does solar energy help fight global warming?
Since energy from solar panels is created without burning fossil fuels, it is considered emission-free. The growth of renewable energy production is essential to prevent global warming and secure energy supplies for the future. The amount of emissions saved by a solar energy project is calculated using the baseline method: how much CO2 would be released by generating the same amount of energy using standard energy production methods for the region?
Wind energy in Maliya, India
Promoting clean wind energy and community development
The project activity is a 40 MW wind power project, promoted by Orange Agar Wind Power Private Limited (OAWPPL). The project consists of 20 Wind Turbine Generators (WTGs) of 2.0 MW each and is located at Tehsil Maliya Miyana, District Morbi in the State of Gujarat, India. The purpose of the project activity is to generate clean electricity with utilization of wind energy. The wind farm has been in continuous operation since its comissioning in March 2017.
Besides contributing to climate change mitigation and increasing the share of renewable wind energy in the grid, the project contributes to sustainable local development. Social benefits include job creation and support of the local economy through improved electricity supply. Besides, the local team supports local tree planting activities and applies extensive monitoring to avoid any negative ecological effects of the project, for instance on bird populations in the surrounding.
How does wind energy help fight global warming?
Since wind energy is created without burning fossil fuels, it is considered emission-free. The growth of renewable energy production is essential to limiting global warming and securing energy supplies for the future. The amount of emissions saved by a wind power project is calculated using the baseline method: how much CO2 would be released by generating the same amount of energy using standard energy production methods for the region?
"Supporting regional sports has fully convinced us. Team sports are dynamic and gripping, but at the same time down-to-earth and likeable. Victories can only be achieved as a team, on and behind the pitch, together. This is exactly in line with our corporate philosophy. At the same time, it is a good platform for us to present ourselves as a company in the region. Our attachment to the region is expressed in this sponsorship." Managing Director Birte Kipke.
FC Viktoria Köln | Football
Founded back in 1904, FC Viktoria Köln is one of the oldest soccer clubs in the Rhine metropolis. Today, the 1st team plays in the 3rd league, whose games Cologne fans follow with enthusiasm. In recent years, especially the junior section has developed into one of the leading ones in the region. The club, which has sponsored several trained world champions in the past, has set itself the goal of both developing its own players from the region and integrating as many talented players as possible into the professional leagues of international soccer. Regionally rooted with an international view for the future, we are happy to support that.
HSG Refrath-Hand | Handball
The local Bergisch Gladbach handball club HSG Refrath/Hand has continuously developed through its successful youth work for years and plays with its 1st men's team in the Oberliga (5th league). During the games, it becomes clear how much personal commitment and enthusiasm of everyone involved welds the entire "Team HSG" together. We are happy to be a part of it.