Flying Sustainably with PASflights
As a company that is aware of its responsibilities, we at PASflights have made sustainability and sustainable flying one of the central goals in our corporate philosophy. We know that every contribution counts to make our planet livable for future generations. For this reason, we are actively and increasingly committed to working with our customers and partners to reduce the ecological footprint on this planet by flying sustainably. With our partner ClimatePartner, we at PASflights offer the opportunity to make a CO₂ offset and are thus following the example of numerous well-known companies that are also taking on this significant task.
Would you like to rent a Boeing or charter an Airbus? We will make you an individual offer at any time and tailor the entire trip to your wishes. With our Commercial Jet Charters, we reliably take care of the entire organization and every detail. Whether 20 or 480 passengers, the Commercial Jets offer you a cost-effective way to organize group travel. And, of course, with the latest technology.
Why sustainable flying is so important
"Increasingly rapid globalization is as much an opportunity as it is a responsibility for all of us." – Birte Kipke, CEO PASflights
On request, we ensure that our customers fly sustainably by determining the CO₂ emissions generated by their flight and converting them into an offset contribution. This then supports recognized climate protection projects certified according to international standards. For us, flying sustainably means taking action.For us, flying sustainably means taking action. Your contribution to CO2 offsetting goes to changing climate protection projects such as forest protection in Pará, Brazil, solar energy in Omaheke, Namibia, and wind energy in Maliya, India.  Feel free to learn more about our environmental footprint and about us as a company.
We are aware that the airline industry in particular is heavily criticized when it comes to climate protection. Nevertheless, flexible mobility is a central issue in today's globalized society and individual flight solutions are more in demand than ever. This is precisely where we at PASflights see an opportunity. Sustainable flying brings with it great potential to make a decisive difference.
"The CO₂ offset is just the logical and right consequence of all the things we have already been doing for many years." – Birte Kipke, CEO at PASflights.
14 wind parks that boost sustainable development in the northeast of Brazil
Wind energy, Northeast, Brazil
In northeastern Brazil, this wind energy project contributes significantly to climate action and supports the surrounding communities with clean energy. The area of the 14 wind farms
stretches across the borders of the states of Piauí and Pernambuco.
A total of 156 turbines are operated here, supplying renewable electricity to the Brazilian power grid with a total capacity of 358.8 MW. In this way, the project saves approximately 652,150 tons of CO2 per year that would otherwise have been generated by power generation from fossil fuels.
The project focuses particularly on the needs of local communities, improving local infrastructure and creating access to training opportunities.
How wind energy contributes to climate action

?
As the name suggests, wind turbines use the power of the wind to generate energy. During this process, a generator located inside the wind turbine converts kinetic energy into electrical energy. Fossil fuels are predominantly used in many regions over the world to generate power, however, it is preferable that a transition is made to the use of clean wind energy to reduce some of these carbon emissions because clean energy verifiably reduces CO2 emissions.
In most cases, the sustainably generated electricity from the wind power projects is fed into a regional power grid, which diversifies the power supply and improves energy security in regions that are frequently affected by power shortages and outages. A project often creates increased job opportunities for the local population and the area can be used for additional activities, such as agriculture. Wind power projects make an important contribution to
a clean energy supply worldwide and contribute to sustainable development with respect to the UN Sustainable Development Goals (SDGs).
Supporting indigenous peoples to avoid deforestation
Forest protection, Mataven, Colombia



As the biggest REDD+ Project in Colombia this initiative protects 1,150,200 hectares of tropical forests, safeguarding its biodiversity. It provides education, healthcare, sanitation, food security, nutrition, and further social benefits for 16,000 indigenous people. The project works hand-in-hand with the communities to constantly inform and train them, improve living conditions and promote sustainable economic growth. The project follows a holistic approach to make a lasting change in the behavior towards sustainable practices, forest protection, and
conservation. The different scopes of the project focus on reducing the vulnerability of indigenous territory through strengthening governance through the communities, improving surveillance and control of the territory, as well as the system of communication and transportation. Besides, the project helps improve food self-sufficiency for six different ethnic groups.
How does forest protection help fight global warming?
Forests are not only among the planet's most important carbon
reservoirs. They also are home to an enormous diversity of species
and are the livelihood for all people. However, global forest areas
have declined sharply in recent decades due to increasing
settlement, agricultural use, illegal logging and mining.
Forest protection projects ensure that forests are preserved in the
long term and that the protection of forests is given a higher value
than their deforestation.

Together with the local population, project
participants protect the area from negative influences. To allow for
this the projects create alternative sources of income and
educational opportunities. Depending on the project region, forests
store varying amounts of carbon per hectare. Particularly high
amounts of carbon are stored in the vegetation and soil of tropical
swamp forests, primary rainforests or mangroves.
Fossil-fuel phase-out with biomass
Biomass, Soacha, Colombia
Soacha is a fast-growing suburb in the metropolitan area of Bogotá. Young people from rural areas try their luck there; others had to leave their villages during the civil war. Countless simple mud brick houses are being built, and brick kilns make a good living. Since coal is cheaply available in Colombia, nearly all of the region's brickyards use it to fire their kilns.
Except for the Santander brickyard, that is. Its owner, Miguel Diaz, has converted his business so that it operates modern, energy-efficient kilns – and he also runs them with up to 80 percent renewable biomass. This way, the brickyard saves around 18,470 tonnes of carbon emissions each year. This exclusive ClimatePartner carbon offset project was the first project in Colombia to receive Gold Standard certification. 
How biomass projects help contribute to climatehange

Biomass refers to organic residues such as tree branches, leaves,
sawdust, wood chips or coconut shells. Those are of a biogenic,
non-fossil nature that can be used to generate renewable energy.
One way to generate renewable energy, among others, is to fire
kilns using biomass. This process prevents harmful smoke and large
quantities of CO
2
to be released.
As an additional greenhouse gas reduction measure, biomass
carbon offset projects mostly prevent biomass from rotting in the
open air, so that no methane (CH
4
) is released.
DO YOU HAVE ANY QUESTIONS? WE ARE HERE FOR YOU - BY MAIL,
CONTACT FORM OR BY PHONE!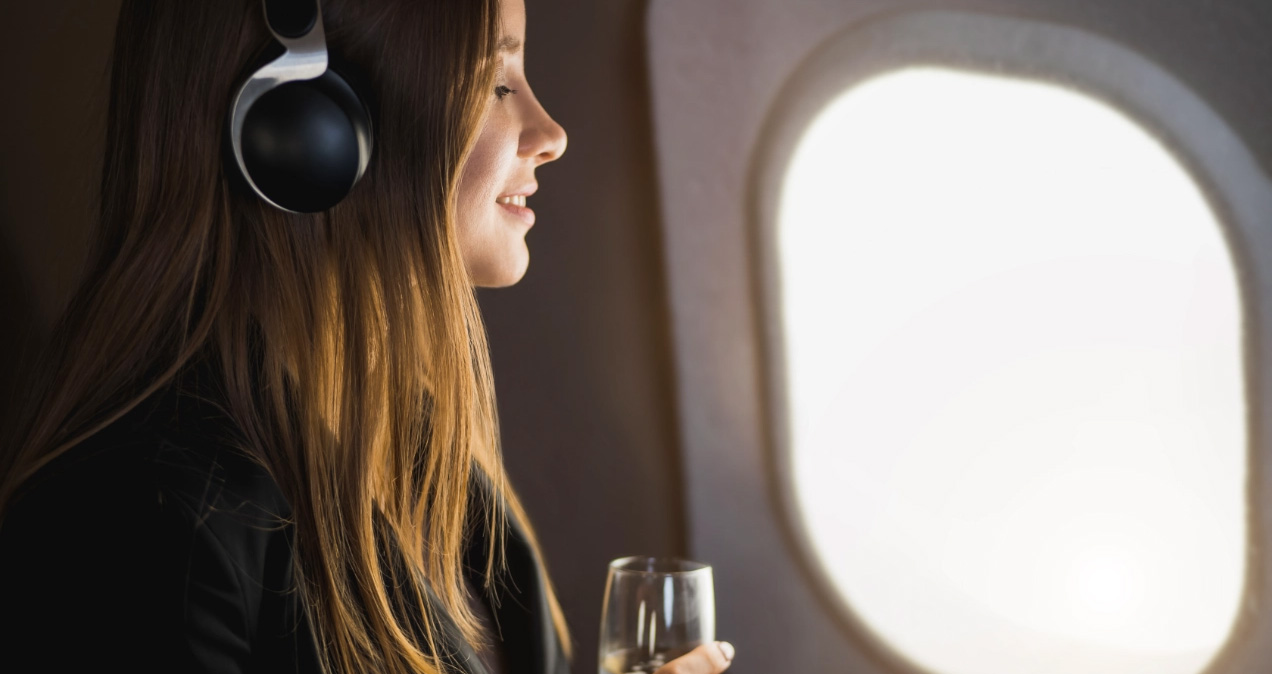 Fly more than sustainably with PASflights: Book a rail ticket and take the next step
We have set our priorities and look forward to tackling them together with you. From helicopters to turboprops to private jets or wide-bodied aircraft, choosing PASflights for your flight means you can fly sustainably by working with us to provide CO₂ offsets. In this way, we not only reliably get you to your destination, but also commit ourselves to a common mission. In addition, PASflights offers to book rail tickets to get to events or to the departure point.
So we not only support you with sustainable flights for groups or private concerns, but also plan the ideal train journey for your guests and you. This way, you already save CO₂ emissions during the journey and the way from the plane to your event and protect the environment in this way.
If you have any further questions or suggestions regarding sustainable flying, please contact us by phone or via our inquiry form.
We look forward to hearing from you!