Rosa Alpina - an Aman Partner Hotel
Rosa Alpina - an AMAN Partner Hotel
Glamour chic and essential, the exclusive Rosa Alpina refuge is located in the heart of San Cassiano, a charming mountain village nestled in the stunning Italian Dolomites, a UNESCO World Heritage Site. The Rosa Alpina, partner of the international luxury hotel group AMAN, thanks to its unique location, offers unrivalled access to the winter sports paradise of the Dolomiti Superski, Italy's largest ski area. It is also the ideal base for exploring the region's natural beauty and outdoor activities in summer and autumn. This elegant hotel and Spa is renowned for its charm and the peace and quiet it offers its guests, as well as for its famous three-Michelin-starred restaurant, the St. Hubertus.
Founded in 1850, over the years the Rosa Alpina has witnessed many historical and social changes that have led it to expand and achieve its current magnificence and prestige.
Located at an altitude of 1,537 m, it offers access to 1,200 km of slopes and 450 ski lifts, a Spa area with nine treatment rooms, a heated indoor pool, a whirlpool, a yoga studio, a fully equipped gym and extensive hydrotherapy areas, including a bio-sauna, a Finnish sauna and a cold plunge pool, as well as a games room, a cinema and luxury boutiques.
Featuring 52 rooms and suites and a three-bedroom penthouse, the Rosa Alpina has a real highlight for all those in search of exclusivity: the Chalet Zeno, opened in 1963, a lavish oasis surrounded by greenery, with luxurious amenities and excellent services, will be fully branded by AMAN in 2023.
THE PARTNERSHIP PAS & ROSA ALPINA
Another feather in the cap is added to the network of PASflights, which chooses to sign a partnership with the prestigious Rosa Alpina hotel, part of the AMAN group, to offer its customers a glamorous chic and exclusive retreat in the heart of San Cassiano, with privileged access to the slopes of the Dolomiti Superski, Italy's largest ski area, as well as the refined cuisine of its famous three-Michelin-starred restaurant, the St. Hubertus.
Serandipians by Traveller Made®
Serandipians by Traveller Made®
Serandipians was created in September the 29th, 2021, as a rebranding of Traveller Made®, for the network's 8th anniversary.
Founded in September 2013, Traveller Made®, and consequently the rebranded brand Serandipians, is a community of passionate and excellence-oriented travel designers willing to provide unexpected, exceptional and seamless experiences to their clients, sharing values embedded in service, elegance and highly skilled craftsmanship.
Originally created with 37 members agencies across Europe, it became an international project in December 2014 with a presence in 70 countries today, and 480+ member agencies.
It is an industry initiative, an exclusive network with the objective of building stronger relationships and generating quality business exchanges. A family made by travel designers for travel designers, exclusively dedicated to luxury travel, with the final goal to deliver the finest service and the most memorable experiences.
THE PARTNERSHIP PAS & SERANDIPIANS by Traveller Made®
A synergy between skills and professionalism was born thanks to the partnership between Serandipians by Traveller Made® and PASflights, each specialized in its own core business but all with an eye to the same reference market: Luxury. PASflights, through this collaboration, has chosen to provide its skills in the aviation sector and all the solid relationships, built over many years of activity with numerous airline companies, at the service of this exclusive community. Being a part of this elite cluster, a collection of small & beautiful, like-minded luxury travel buyers and suppliers, means belonging to an exclusive community extremely specialized in luxury on a global level, where interconnections and synergies between professionals in the sector is a considerable asset, that allows us to offer the best services in the luxury market to our customers at a global level.
Surrounded by dense forests and by the South Tyrolean mountains above Bressanone, FORESTIS is located at 1,800 m above sea level, offering an enchanting panoramic view of the peaks of the Dolomites, a Unesco World Heritage Site. Founded in 2020, the extraordinary Hideaway FORESTIS has a long tradition. It was precisely the prodigious natural features of this area, unique in their kind, that prompted the Habsburg monarchy to build a lung sanatorium in this place of great energy. The pure spring water, the excellent mountain air, the mild climate, the saline atmosphere and the sunny days, represented the ideal conditions for healing and regenerating. Thanks to love for the place, counted among the most beautiful natural wonders in the world, often considered the "gateway to heaven", in 2009 Alois Hinteregger, together with his son Stefan and daughter-in-law Teresa, gave new life to the historic building by inaugurating it a hotel, which was then redesigned with the new and current aesthetic in 2020, the year of the birth of FORESTIS.
Located on the southern slope of the Plose, this refuge perfectly embodies, in its philosophy and architecture, the four natural elements inherent in this place.
The unparalleled purity of the spring water of the Plose, the freshness of the mountain air, the many sunny days and the temperate climate zone, have a positive effect on health, increasing the state of well-being of its guests. Its architecture blends perfectly with the surrounding environment, inspired by the 4 natural elements: water, air, sun and climate. The materials used for its construction are equally authentic: stone, from which fresh springs flow, glass as clear as air and warm materials such as wood. All in perfect harmony, where silence represents the new luxury.
A path of the senses, where you can indulge in the therapeutic treatments of the SPA and finely selected natural foods, fruits of the woods and native crops. In this introspective place full of energy there is an extraordinary welcoming refuge, which lives in nature and with nature and which highlights the values of time, authenticity and simplicity.
THE PARTNERSHIP PAS & FORESTIS
The FORESTIS Hideaway represents a real earthly paradise with which PAS – Professional Aviation Solutions Srl chooses to sign an Official Partnership to offer its customers exclusive services and unique experiences aimed at regenerating body and soul.
50 unique hotels, islands and resorts for incentive travel, teambuilding, corporate events & conference.
The "Corporate Resort Collection" is a collection of selected hotels and resorts in Germany and Europe. We offer exceptional resorts for corporate events. Handpicked, tested & event proven, with special locations for conference, teambuilding, corporate event, workshops and party. Natural resorts with character, ambition and Barefoot Luxury. Each resort has that "certain something". Optimal transfers and DMC know-how are guaranteed.
PRIVATE ISLAND RENTAL – WITH HOTEL COMFORT AND MICE INFRASTRUCTURE
Our Top Seller: Corporate Island Resort Croatia – unique in Europe
Our island in Croatia is 1.5 km long, up to 400 meters wide and surrounded by crystal clear water and other small islands. It offers all the amenities of a hotel resort and a range of atmosphere, accommodation and facilities that cannot be found anywhere else in Europe. Corporate Island Resort is an exceptional private island with Barefoot Luxury and a unique event location that adapts to your individual wishes and scores with beautiful nature. The comfortable lodges and bungalows are nestled in the pine forest, in between bars, restaurants, pools and beach. Amphitheater, covered multifunctional areas, sports facilities, water sports station and helipad. Perfect for team travel, employee motivation, team building or staff development. For product presentation, global summit or incentive trip. Make the island your island – a perfect story for your corporate event.
Global DMC Alliance is a passionate team of local event planners and destination experts who have been working together since 2006. We pride ourselves on developing customized solutions for some of the world's leading companies. By selecting reliable and quality-driven Destination Management Companies (DMCs) in the most sought-after destinations, GDA is able to provide you with customized meetings, incentives, exhibitions and conventions (MICE) services.
Partnership GDA-PAS
GDA – Global DMC Alliance has partnered with German charter broker PAS – Professional Aviation Solutions to offer customized land arrangement services to its clients. As a network of destination experts and event planners in over 33 destinations, GDA is uniquely positioned to offer customized solutions throughout Europe, Africa, Asia and LATAM.This partnership underscores GDA and PAS' commitment to providing their clients with quality service. Our prospects for 2022 look good!
Crotone Football Club, better known as Crotone, is an Italian soccer club based in the city of Crotone. It plays in Serie B, the second highest Italian division.
Founded in 1910, it was affiliated to FIGC and participated in the first tournaments of Italian soccer in 1921. It was re-founded under the name AS Crotone and changed its name several times. The current name was adopted at the end of the 2000-2001 season in the first Serie B championship.
The club's colors are red and blue and it plays its home games at the Ezio Scida stadium.
In 2016 he participated for the first time in the Serie A championship, finishing 54th in the perennial ranking since 1929 and 68th in the sporting tradition in Italy.
Founded in 1907 in the city of Ferrara as a religious-cultural association, it quickly became a sports club: S.P.A.L., the acronym for Ars et Labor.
The most prestigious club of the city to which it belongs, it has participated in 24 editions of the highest Italian division in its history, 19 of them in the modern single-group Serie A, finishing 5th at the end of the 1959-1960 season. CONI awarded it the Golden Star for sporting merit in 1974 and the Golden Collar for sporting merit in 2019.
In its history, the club has won two Serie B championships in the 1950-1951 and 2016-2017 seasons, the Italian Serie C Cup in 1998-1999 and a Super League Pro Cup in 2016.
At the international level, the club won the last edition of the Friendship Cup in 1968. It also reached the final of the Italian Cup in 1961-1962.
Since 1928 the club has played its home matches in the Municipal Stadium of Ferrara, named in 1982 after Paolo Mazza, the historic president who led the club to Serie A twice in his thirty years.
The club colors are white and light blue.
L.R. Vicenza S.p.A., acronym for Lanerossi Vicenza, better known as Vicenza, is an Italian soccer club based in the city of Vicenza. It plays in Serie B, the second division of the Italian Football Championship.
Founded in 2018, it is heir and continuator of the sporting tradition that began on March 9, 1902. It is the oldest soccer club in Veneto and has won 30 Serie A championships, including 20 consecutive ones between 1955-1956 and 1974-1975: this places it 19th in the traditional ranking of sports clubs that have played in the highest Italian series and 17th in the relative perpetual ranking. The IFFHS ranks it among the 15 best Italian clubs of the twentieth century.
Founded in 2018, it is heir and continuator of the sporting tradition that began on March 9, 1902. It is the oldest soccer club in Veneto and has won 30 Serie A championships, including 20 consecutive ones between 1955-1956 and 1974-1975: this places it 19th in the traditional ranking of sports clubs that have played in the highest Italian series and 17th in the relative perpetual ranking. The IFFHS ranks it among the 15 best Italian clubs of the twentieth century.
Since 1902 the club colors of Vicenza are white and red, the same colors as those of the city.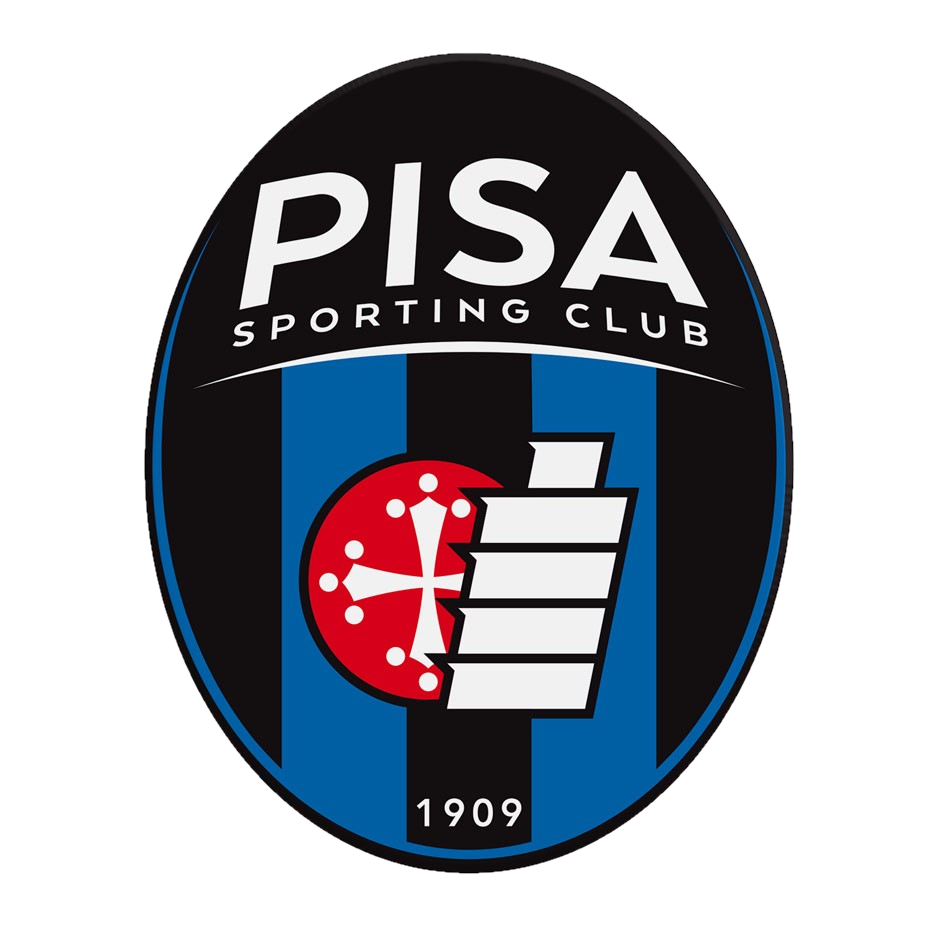 The Pisa Sporting Club, better known as Pisa, is an Italian football club based in the city of Pisa, whose founders chose the black and blue colors in honor of Inter Football Club.
Founded in 1909, and subsequently reconstituted on two occasions, it boasts 7 participations in Serie A and 34 in Serie B; in the 1920-1921 season he also participated in the final for the national top flight title. It includes in its palmarès two Mitropa Cups, the oldest continental trophy, two Serie B championships and a Serie C Italian Cup. Currently the team plays in the Serie B championship, the second division of the Italian league, category in which it boasts a record number of participations. The team logo depicts two symbols iconically associated with the Nerazzurri club, namely the Leaning Tower of the city and the Pisan Cross which recalls the glories of the historic Maritime Republic.
From now on we cooperate with the entrepreneur Holger Hetzel from Hetzel Horses. With the new cooperation we want to use our synergies so that an added value is created for both sides.
Potential horse buyers can now be flown to the sales stables of dressage and show jumping horses with the private jets of PAS. Hetzel's international show jumping auction in Goch, Rhineland, will also be accessible in the future with a private flight organized by us. Weeze airport is very close by.
"Hetzel Horses and we share common values," says Birte Kipke, Managing Director of PAS. "We work professionally and seriously in our areas of expertise – and both offer a high level of service." The target group also unites the new partners. "We serve many business people and private customers, Hetzel Horses as well," she adds.
Holger Hetzel always has 25 talented show jumpers of all levels for sale in his stable. In addition, he and his team organize show jumping competitions and auctions, which are attended by elite riders and horse buyers from all over the world. "We are always looking for ways to take Hetzel Horses' services further," Holger Hetzel tells us. He says that a quick and convenient journey is particularly important when preparing to buy a horse. "With PAS, we can offer our customers a special service with an experience factor," the Nations Cup rider continues. From now on, his customers no longer have to worry about getting to the equestrian facility themselves. They can quickly reach their destination with the PAS fliers to Weeze Airport.
Founded in 2004, AGT Bus- & Eventlogistik GmbH – as part of the "Hamburg-CityTours" group of companies – is one of Germany's leading service providers in the field of passenger transport management and implements orders both in Germany and throughout Europe with the highest level of customer satisfaction. As a descendant of "Rainbow Tours", it is the many years of experience that make up the company's unique service. AGT employs around 70 qualified staff at its Hamburg headquarters, which is why the company can draw on extensive know-how and always offer optimal industry-specific solutions.
In addition to its wide range of services, AGT Bus- und Eventlogistik is characterised by its extensive fleet of vehicles. Starting with limousines, vans and minibuses, midi and long-distance coaches as well as XL long-distance buses and double-deckers are part of the vehicle fleet. Parallel to these vehicles, these versions are offered with luxurious interiors. The vehicle fleet is rounded off by special rarities such as vintage buses, American Schoolbuses, but also convertible double-deckers, nightliners (tour buses) and armoured limousines.
Through the partnership with PAS – Professional Aviation Solutions GmbH, AGT's fleet has now been expanded to include a special means of transport: the aircraft or private jet. This cooperation is of great importance for AGT Bus- & Eventlogistik, as it further develops both companies into all-rounders in the mobility industry!