Charter flights for the Film and Music Industry
Your project demands a lot from you, on a conceptual, creative as well as on an organizational level. So that you can concentrate fully on your work, we take care of your journey with our aircraft charters for the film and music industry. Are you looking for an aircraft charter for your film team, crew or music group? No matter the size of the aircraft or where you want to go, we will find the perfect solution for you. PASflights works with a wide range of film production companies and artist management companies worldwide. With the ideal aircraft charter, our team of experts ensures that both the right people and the right equipment are in the right place at the right time. Our flight experts ensure the provision of tailor-made and comprehensive charter solutions – from the aircraft charter for a one-off film or television project to one-off concert tours and the complex organisation of world tours. At the same time, PASflights professionally takes care of the
air cargo
. Whatever it is – film and stage equipment or technical equipment for film and music crews – we leave nothing and no one behind.
Private jets for artists and public figures
Artists, presenters, models, celebrities and many other public figures need to be flexible and ready to go at any time. Often, they also have to attend several appointments in one day or within one week at different locations. They are driven by the schedule: Paris today, New York tomorrow, this is the rule rather than the exception. With aircraft charters for the film and music industry, PASflights helps you plan your travel efficiently with a private jet and shows you the advantages of such travel planning. Artists and public figures often must travel to various events and musicians to their concerts. Hiring a
private jet
is therefore not only the most comfortable solution, but also a timesaving one. In addition, aircraft charters can also be financially advantageous, since booking a private jet allows for additional appointments to be made in one day.
DO YOU HAVE ANY QUESTIONS or would you like to make a request for a flight? WE ARE HERE FOR YOU - BY MAIL,
CONTACT FORM OR BY PHONE!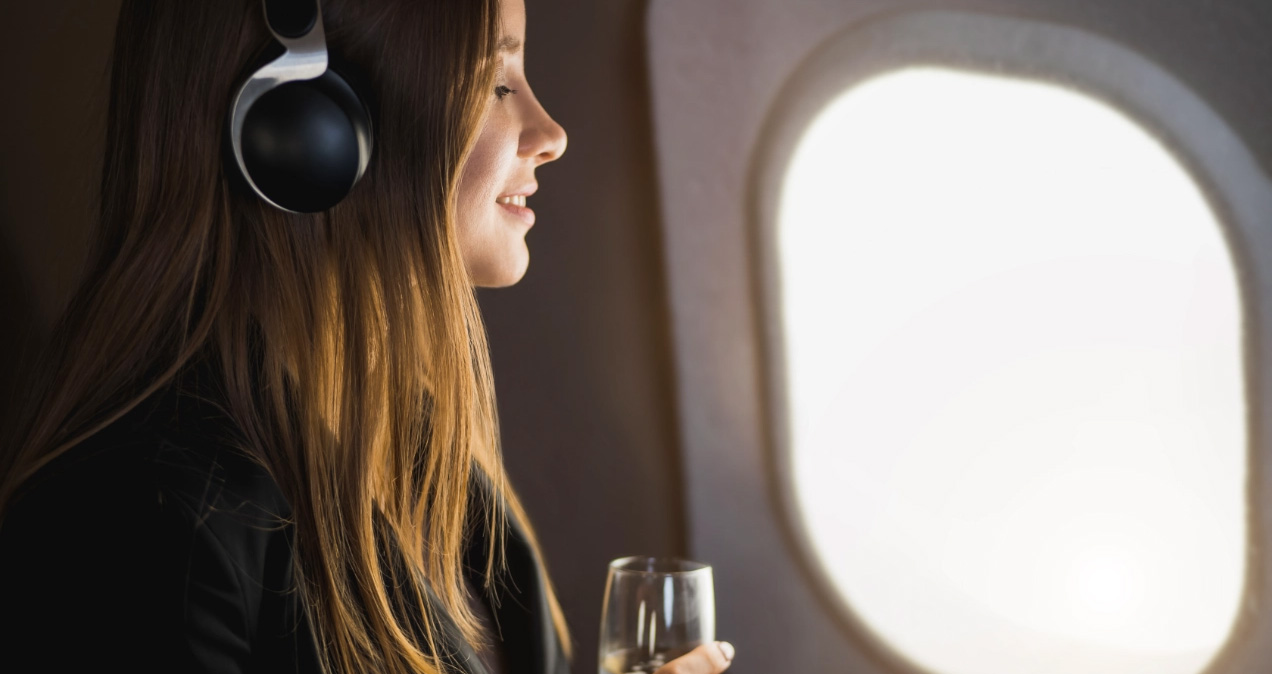 What are the benefits of an aircraft charter for the film and music industries?
A private jet as an aircraft charter for the film and music industry offers artists and public figures a particularly luxurious, comfortable and relaxing way to travel. By travelling on a private jet, artists arrive at their destination rested and relaxed and can use the journey to sleep or prepare for the event. Since the entire aircraft is available for their sole use, it offers optimal amenities and can also provide bedrooms, lounges, meeting areas and much more, depending on their wishes. In addition to comfort, a major advantage of aircraft charters is the speed of travel and flexibility. Within a few hours of booking, the private jet can already be available and flexibly takes the athletes and artists from the desired departure point to the desired destination at the desired time. The flight takes place discreetly and with great consideration for privacy, entirely according to your requirements and needs. Our experts will find the perfect aircraft charter for your film crew or music group, even with the most difficult requirements. Your personal contact is there for you around the clock, every day of the week. Let our experts advise you on the topic of aircraft charter for the film and music industry and simply
contact
us!